Sixt car rental in Greece
With over 70 branches throughout the country, car hire in Greece is simple and straightforward with Sixt. We operate branches in all the major cities in Greece, with seven in the capital, Athens, including one branch conveniently located at Athens International Airport. Take a look at our branch menu to discover all of our locations in Greece. Our years of experience here have led us to put together this handy travel guide to help you make the most of your stay.
Our Service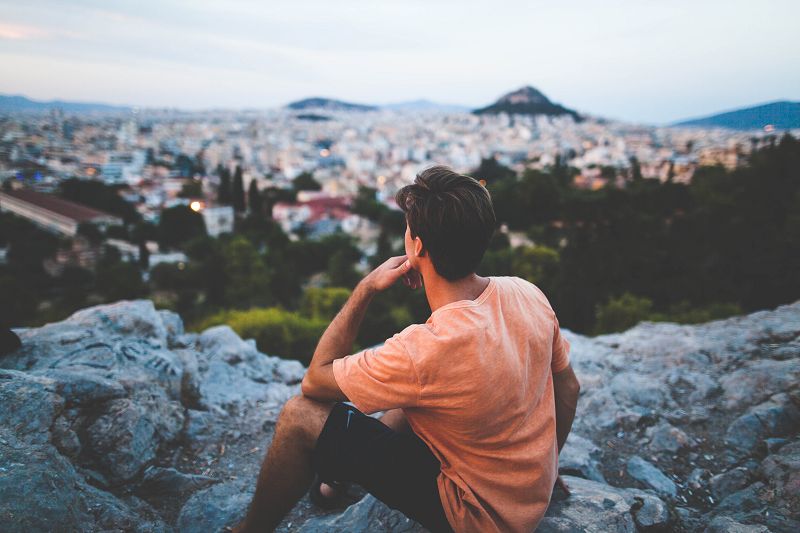 At Sixt, we offer a wide variety of car hire deals in Greece to suit your needs and the purpose of your trip. You can also choose to personalise your car rental in Greece with our range of additional extras, designed to make life easier. Sat-Nav is a great idea if you are visiting the country for the first time, or if you're travelling with the family we can easily include baby or child seats with your rental car. We can also insure additional drivers so you can share the fun. Any of our extras can easily be booked when you reserve your rental vehicle.
Our economy models can help you get the most from your holiday budget
Spacious estates and 4x4s give you plenty of room for all your luggage
Large family groups or parties of friends can choose to hire a minibus
Couples might prefer the style of a convertible or sports car
Our hybrid models provide a more environmentally friendly alternative
Credit Card Bookings
We accept all major internationally recognised credit cards including American Express, Visa, Eurocard/ Mastercard and Diners Club. You must be the cardholder to make a reservation with us, and if you book in advance your card will be charged before the start of your car hire in Greece. We are unable to accept prepaid cards or debit cards such as Visa Electron.
Driving Licence Requirements
For those from within the EU looking to rent a car in Greece you will need either a valid licence from an EU country or a Greek one. If your driving licence isn't printed in the Roman alphabet we will also need you to provide a valid International driving licence. Drivers from countries that are not part of the Geneva/ Vienna Convention on Road Traffic will need to provide an official English translation of their licence along with the original. You'll also need to show us a valid passport or ID card.
Age Restrictions
The minimum age for drivers here is 21. Drivers aged 21 and 22 can hire a car, but will have to pay a small daily surcharge. For many categories of car hire in Greece, you have to be aged 25 or over, and have held a valid licence for at least three years.
Accidents
If you are unfortunate enough to be involved in an accident in your rental car, you can reach the emergency services in Greece by calling 112 from any telephone including mobile. You can also call the police on 100, ambulance on 166 or the fire brigade by dialling 199. All calls to the emergency services are free.

FAQs
What is included in the price?
Can I rent a specific car model?
What documents do I need to rent a car?
What kind of insurance is necessary to rent a car?
Can I pick up a car and return it somewhere else?
Do I have to pay a deposit?

Driving Tips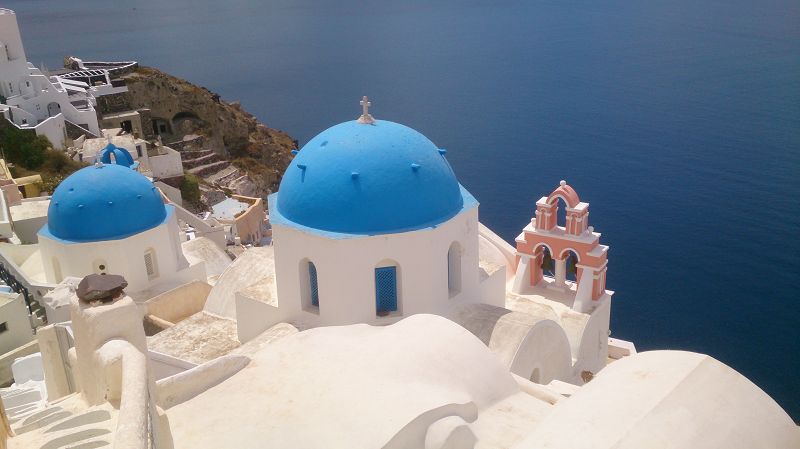 Greek roads tend to be congested, particularly in the major cities. Parking can be difficult and drivers are notoriously impatient with anyone slow! You drive on the right hand side of the road here, and please remember that distances and speed limits will be given in kilometres, not miles. Here are a few tips to make your driving life easier in Greece.
Speed Limits
On the motorway: 100 to 120 km/hour
In towns and cities other than Athens: 80 to 90 km/hour
Within the city of Athens and its metropolitan area: 50 km/hour
Road Signage
The sign for a motorway in Greece is white on a green background, as are the numbered signs of the European routes or E Roads. Expressways are signified with a white car symbol on a blue background. Most traffic signs here are very similar to those used in the UK, and are fairly self explanatory.
Parking
Parking rules in Greece are quite strict. You can only park in designated spaces, otherwise your car may be impounded! You are not allowed to park within 15 metres of a bus stop, five metres of an intersection or three metres of a fire hydrant. Athens operates a colour coded system of pay and display parking spaces. The spaces marked in blue are for short stay visitors and can be used for up to three hours at a time.
Major Routes
The main motorway in Greece is the A1, which connects the cities of Piraeus, Athens, Thessaloniki and Evzoni. The A1 also branches off into the A11, which leads to Chalcis, and the A12, which takes you to Volos. The A2 connects all the major cities in Northern Greece, right up to the borders with Turkey and Bulgaria, while the A6 is the main route through the Athens metropolitan area, and also to Athens International Airport. It's worth remembering that all the main motorways in Greece carry tolls.

Places of Interest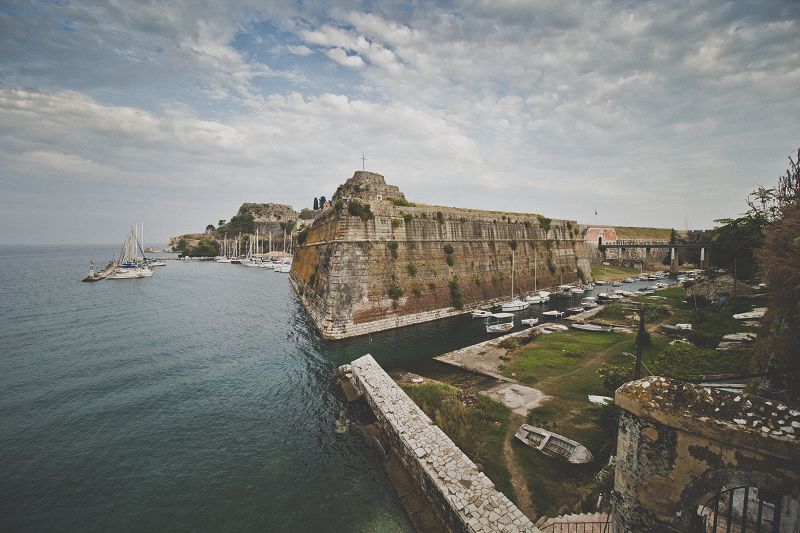 Top 4 Architectural Sites
Stavros Niarchos Foundation Cultural Centre
Edpidaurus Theatre
Meteora Monasteries
Tunnel of Eupalinos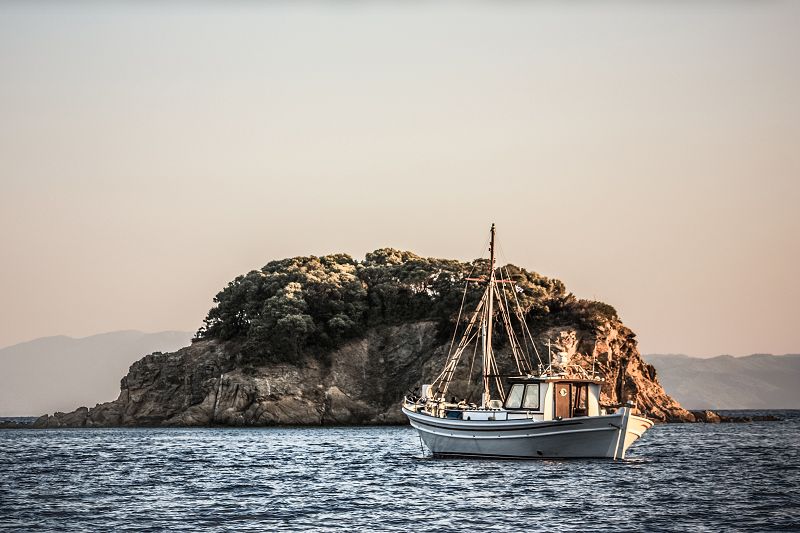 Stavros Niarchos Foundation Cultural Centre is a fascinating building designed to look like part of the hillside, and is home to the Greek National Opera and the National Library. The Epidaurus Theatre dates back to the 4th Century BC, when this ancient theatre was used to host performances of music and drama, traditions that still continue there today. The Meteora Monasteriesstand on a UNESCO World Heritage Site that once housed over 20 monasteries. Today most are in ruins, but six are still operational. The Tunnel of Eupalinos, an ancient aquaduct in Samos is one of the world's most important examples of early engineering.
Places of Natural Beauty
Melissani Cave
Samaria Gorge
The Giola
Hot Springs of Samothraki
Melissani Cave is a beautiful cave and lake on the island of Kefalonia. For hiking and ecology, visit the Samaria Gorge, or go for a swim in the beautiful Giola natural lagoon. Alternatively, if it's relaxation and rejuvenation you're looking for, the hot Springs of Samothraki have been renowned for their healing powers since ancient times.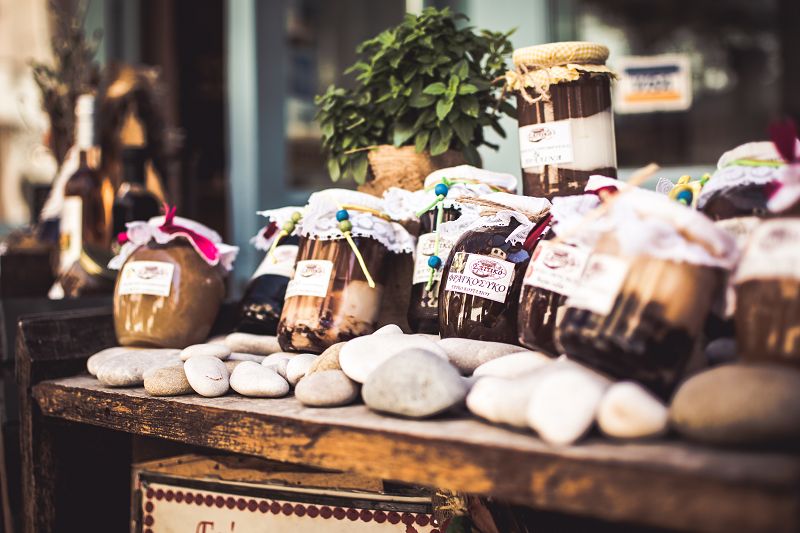 Film Locations
Skopelos, Skiathos and the Pelion Coast were used for all the outdoor scenes in the 2007 hit musical Mamma Mia! Mykonos is the setting for the final scenes of 2002's The Bourne Identity, when Jason finally tracks down Marie. Kephalonia was the main location for Captain Corelli's Mandolin, which was filmed here in 2000.

Crossing Borders
Crossing any borders in a rental vehicle is not allowed in Greece, but with locations in a wide variety of countries, Sixt can make it easy for you to continue your explorations elsewhere.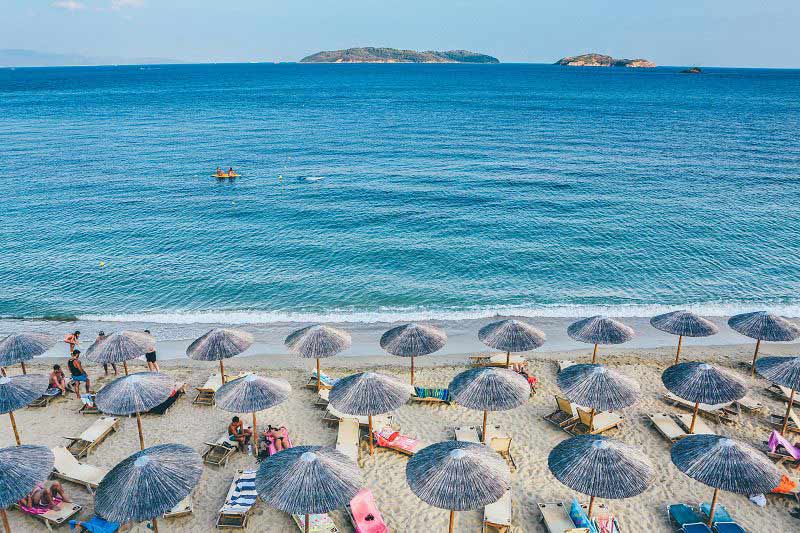 Popular Car Hire Locations in Greece
Crete
Kos
Mykanos
Athens
Chalkidiki
Lesbos
Samos
Peloponnes