Click on the right-hand tab to see where our car hire in Lanzarote airport branch is on the island, the left-hand tab shows its exact address and opening hours. We know that holiday flights are not always at convenient times so we offer extended opening hours every day of the year. Whether you need your car hire for a couple of hours, a week getaway or longer you will receive a warm welcome from our Lanzarote staff.
Sixt Services in Lanzarote
Our Lanzarote Airport branch has a full fleet of rental cars ranging from economy compact models to larger family-sized saloons along with a choice of 4x4s. These are ideal for exploring the island's countryside. Why not take a cruise around Lanzarote's coastline in the luxury of a sports car or convertible? We have vehicles to suit every party size and budget in our fleet, supplied by premium names such as BMW, Mercedes-Benz, Audi and Porsche. We also have vehicles adapted for different mobility needs. Drive around the island easily with a Sat Nav chosen from our attractive range of extras, easily added to your reservation when you book your vehicle. The range also includes child seats, insurance top-ups, unlimited mileage packages and additional drivers. We welcome younger drivers under 25.
Why choose Sixt for your car hire in Lanzarote?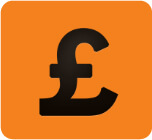 At Sixt, cheap prices don't sacrifice on quality. We can always provide an excellent rental experience and vehicle, no matter your budget.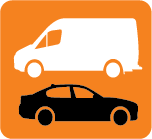 The diverse vehicles in our Lanzarote fleet are well-maintained, and are regularly serviced and replaced with their newest model.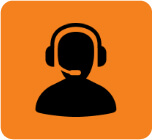 Our helpful, English-speaking staff are always on hand to answer any questions, both in the Sixt Lanzarote branch or via phone.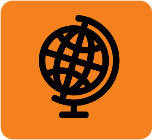 You can easily find our large Lanzarote Airport branch in the Arrivals Hall, taking you from your flight to a car in no time.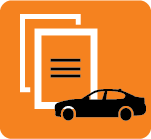 The price you book displays all, if any, additional costs, meaning there are no hidden charges or credit card fees with Sixt.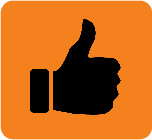 Our Sixt Lanzarote branch is highly rated by our happy customers. Check out our reviews on Google Maps to find out more.
Traffic and Driving Information
WLike many Spanish towns, Arrecife is full of narrow roads but your Sat Nav lets you navigate them with ease. Once away from the town your car rental in Lanzarote gives you access to its remote wilderness regions. The island is so small it only takes 40 minutes to drive from North to South and less than 30 from West to East. Spanish driving regulations state that children under 12 are not allowed in the front seats of vehicles. Here are some more additional things to remember:
Speed Limits in Spain

Motorways and Dual Carriageways
120 km/h
Built-up Areas
50 km/h
Ordinary Roads
90 km/h

Road Markings & Signs

Yellow Zig-Zag Marker
No Parking Allowed
Blue Line Marker
Parking is Limited
Blue diamond + White Number
Maximum Advised Speed Limit

Important Driving Rules

Age Limit
18
Alcohol Limit
0.05%
Seatbelts
Compulsory by law

Useful Spanish Translations

Toll Road
"Peaje"
Motorway
"Autovia"
Roundabouts
"Rotondas"
Speed limits are clearly displayed on all roads, but it's worth remembering that motorways have lower, as well as upper, speed limits. Arrecife has plenty of free on-street parking but this does get taken quickly during the day. There are also a couple of multi-storey parks and some surface parking in the suburbs. As the island is so small the best way to start your visit is with a drive around its coastal roads, following detours down to little coves and bays. Then take a day or two to enjoy the charms of Arrecife. Half of Lanzarote's population live in this town which is overlooked by an impressive fortress. This is the Castillo de San Josť and is home to the Lanzarote Museum of Contemporary Art. The Castillo de San Gabriel is another popular attraction and lies the other side of the Puente las Bolas. The port area, street names and the excellent seafood you can enjoy in Arrecife's restaurants all reveal the town's seafaring past. After lunch visit the Charco de San Gines. This small sea water lake is surrounded by quaint fishermen's houses and the hermitage church of San Gines.
Sixt Tip: A Landscape Shaped by Volcanic Activity
Like all of the Canary Isles, Lanzarote is a volcano with lava spills and formations creating its landscape. Wherever you drive, red rocks, black ash and turquoise green waters create a surreal effect that is unique to the island. To enjoy this landscape at its best visit the Timanfaya National Park to the South West of the island. The park's volcanic soil is the result of the most recent eruption in the Canary Isles, which took place in 1730 and completely reshaped Lanzarote. To enjoy the lunar landscape and stunning views at the top of the volcano, park your car hire and hop on one of the park's coach tours.
Sightseeing Destinations
No island holiay is complete without enjoying its beaches. Playa del Papagayo is considered by many to be Lanzarote's most beautiful. The waters are so crystal clear that its fish and marine plants can be clearly seen from the beach. Snorkelling off Playa del Papagayo gives you an even better view as you swim among shoals of tiny fish.
Distances to Playa del Papagayo
From Lanzarote Airport: 19 miles about 35 minutes
From Arrecife: 23 miles, about 45 minutes
You have been to the top of the volcano, now go underground in the stunning Cueva de Los Verdes- a lava tunnel that stretches for over 5 miles both above sea level and underwater. The entrance cave with its magnificent formations can be visited by everyone while its remarkable acoustics see it often used as a concert venue. You need to be an experienced scuba diver to visit the lava tunnel.
Distance to Cueva de los Verdes
From Lanzarote Airport: 20 miles, about 30 minutes
From Arrecife: 17 miles, about 30 minutes
Natural history lovers of all ages will enjoy a visit to the Whales and Dolphins Museum in Puerto Calero. Located in the town's marina it reveals the lives of these fascinating mammals that live in the island's Atlantic waters. It is the perfect visit to make before booking a dolphin and whale watching boat trip.
Distance to Puerto Calero
From Lanzarote Airport: 8.5 miles, about 15 minutes
From Arrecife: 12 miles, about 22 minutes

Business Destinations
Tourism and the infrastructure that supports it makes up the backbone of Lanzarote's economy but three historic areas of industry are once again flourishing. First-class vineyards and wineries can be found on the island while cochineal production has been revitalised to serve the cosmetics, food and pharmaceutical industries. Although salt production lost its importance with the invention of refrigeration and freezing, Lanzarote salt is sold as a high-quality condiment and also valued for religious festivals. The Corpus Christi festival in June sees dyed salt being used to create huge decorations in the squares and streets of Arrecife. The Gran Casino de Lanzarote at Puerto de Carmen hosts regular events and is available for business and trade shows.
Distances to the Gran Casino de Lanzarote
From Lanzarote Airport: 6 miles, about 10 minutes
From Arrecife: 10 miles, about 20 minutes

Rental FAQs
Below are the quick answers to some of our most frequently asked questions. Please be reminded that every country has slightly different rules and regulations, so for the most specific and detailed information pertaining to your desired rental please visit rental information for more information.
Can I hire a certain car model? If I'm not happy with my vehicle can I change it?
Do I have to pay a security deposit?
Which documents are needed to pick up the rental car?
What do the various insurance options cover?
Can I rent the car at one place and drop it off at another station?
Can I change my booking and do I have to pay a cancellation fee?
Does Sixt deliver rental cars?
Can I cross borders with my rental car?
What is Sixt's refuelling policy?