To help you get the most out of your car rental in Malaga, our Málaga-Costa del Sol Airport branch remains open 24-hours a day while the María Zambrano Station office has extended opening hours and a 24-hour return facility. A quick comparison of our various vehicle categories shows that our rental rates are very affordable and accessible here online, in our App or by phone. We aim to have your chosen car hire available at collection but cannot guarantee to provide specific models. Our friendly and knowledgeable customer service advisors are always on hand to assist regardless of whether you are in Malaga for one weekend or a few weeks.
Sixt Services in Malaga
Our Malaga rental fleet is designed to suit every visitor, whether you are travelling for business or leisure and whatever your group size and budget. Compact family saloons or comfortable minibuses are ideal for exploring central Malaga, while 4x4s are perfect if you plan on visiting the mountains that form the citys impressive backdrop. Beautiful coastal roads run through Malaga and there is no better way to cruise these than in the luxury of a sports car or convertible.
The Sixt fleet contains premium brands such as models from BMW, Porsche, Audi and Mercedes-Benz. Malaga contains a sometimes bewildering mix of narrow cobbled streets, but when you hire a car with a Sat Nav city-centre driving is easy. Other extras in our range include unlimited mileage, insurance top-ups and additional driver options, while child seats make for family-friendly holidays. We are also happy to welcome younger customers under 25 who wish to rent a vehicle in Malaga.
Why choose Sixt for your car hire in Malaga?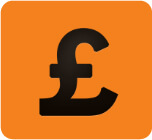 At Sixt, cheap prices don't mean the quality is reduced. No matter your budget, we always provide you with an excellent rental experience.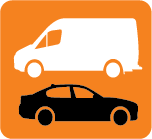 The diverse and high quality vehicles in our fleet are regularly serviced and replaced with their newest model, on average every 3 months.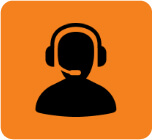 Our helpful, English-speaking staff are always on hand to answer any questions, both in the Sixt Malaga branches or via phone.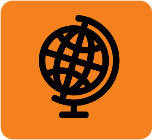 You can easily find our two large car hire branches in Malaga - we are both in the Airport and at the central Train Station.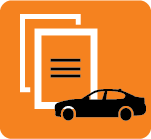 With Sixt, the price you book displays any additional costs, meaning there are no hidden charges or credit card fees.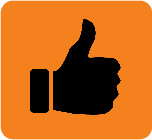 Our two Malaga branches are highly rated by our happy customers. Check out our reviews on Google Maps to find out more.
Traffic and Driving Information
Malaga Airport is located approximately 10 miles West of the city centre. When you reach the arrivals hall you will find our office clearly signposted. Once paired with your rental car it only takes around 15 minutes to reach the city centre from the airport. Malaga train station is a just a few minutes walk from the heart of the city and an important travel hub with buses and trains arriving from across Spain and major European cities.
Speed Limits in Spain

Motorways and Dual Carriageways
120 km/h
Roads with more than one lane in each direction
100 km/h
Ordinary Roads
90 km/h

Road Markings & Signs

Yellow Zig-Zag Marker
No Parking Allowed
Blue Line Marker
Parking is Limited
Blue diamond + White Number
Maximum Advised Speed Limit

Important Driving Rules

Age Limit
18
Alcohol Limit
0.05%
Seatbelts
Compulsory by law

Useful Spanish Translations

Toll Road
"Peaje"
Motorway
"Autovia"
Roundabouts
"Rotondas"
Lying on the Andalucian coastline, Malaga has both coastal roads and motorways (toll-paying on some stretches) which link the city to other resort towns such as Torre del Mar, Torremolinos, Marbella and further afield to Gibraltar. There are also fast links to other towns in Andalucia, which are perfect for exploration as motorway driving is easy in Spain. Metered street parking is plentiful in Malaga while most areas of the city have easy to locate underground parking.
Sixt Tip: The Unique Coffee Culture of Malaga
If you find choosing between coffee options difficult in the UK then you will find ordering coffee in Malaga a unique and challenging experience. Malaga is famous for having one of the longest lists of coffee types in Spain, if not Europe. Make it less challenging by taking your coffee break in Central Cafe on Constitution Square. Its tiled wall gives pictures and names, so just point at your choice. Drink it like the locals in a glass rather than a cup. Malaga Cathedral, just a short walk away, is one of the city's best-known landmarks and also unique: never fully finished, the cathedral is still missing one of its towers.
Sightseeing Destinations
To enjoy a panoramic view of the city with its sparkling blue bay and the recently revitalised port and dock areas, head up the hill in your Malaga car rental to the Gibralfaro Castle. This Moorish castle lies directly above the Alcazaba to which it is linked by beautiful gardens. Take a walk around the ramparts and visit the different exhibitions and displays held in the castle and grounds.
Distances to Gibralfaro Castle
From Malaga Airport: 9 miles, about 20 minutes
From Malaga Station: 3.5 miles, about 19 mins
Take a day to cruise along the coast in your car hire from Malaga and visit Marbella, the playground of the rich. Admire the yachts in the marina and enjoy a lunch in the quaint Orange Square, set in the heart of the old town. On your way home call into Benalmadena Marina for cocktails or dinner. The weird and wonderful architecture is at its best when lit up after sunset.
Distances to Marbella
From Malaga Airport: 40 miles, about 1 hour
From Malaga Station: 35.5 miles, about 45 minutes
For a family-friendly day of fun on the beach head East along the coast to Torre del Mar. With one of Europes longest promenades and beaches, there is plenty of room for everybody and plenty of watersports to enjoy. When it is time for lunch eat in one of the famous beach chiringuitos where freshly caught sardines are cooked the traditional way, on barbeques built into old fishing boats.
Distances to Torre del Mar
From Malaga Airport: 31 miles, about 40 minutes
From Malaga Station: 30 miles, about 40 minutes
Business Destinations
Although Malagas biggest industry is tourism there are other important sectors. Tourism growth has led to a big construction business while information technology and logistics are growing areas. Malaga is home to the huge Andalusia Technology Park, as well as holding the headquarters of Unicaja, the regions largest bank. Malaga ranks fourth in Spain for economic activity after Madrid, Barcelona and Valencia.
Distance to Andalusia Technology Park
From Malaga Airport: 12 miles, about 20 minutes
From Malaga Station: 8.5 miles, about 16 minutes
Rental FAQs
Below are the quick answers to some of our most frequently asked questions. Please be reminded that every country has slightly different rules and regulations, so for the most specific and detailed information pertaining to your desired rental please visit rental information for more information.
Can I hire a certain car model? If I'm not happy with my vehicle can I change it?
Do I have to pay a security deposit?
Which documents are needed to pick up the rental car?
What do the various insurance options cover?
Can I rent the car at one place and drop it off at another station?
Can I change my booking and do I have to pay a cancellation fee?
Does Sixt deliver rental cars?
Can I cross borders with my rental car?
What is Sixt's refuelling policy?