Located on the southern side of the island, our car rental in Tenerife branch is well placed for scenic resorts on both the east and west coasts. The branch menu offers a host of helpful information, including opening times, out of hours pick up and return, and on the second tab of the menu there is a useful overview map showing you our exact location. With a range of vehicle categories from which to choose, there is sure to be a car hire for your budget. Please note that your booking is for a category, not a specific model.
Sixt Services in Tenerife
When you hire a car from Sixt you have the flexibility to choose the vehicle that best meets your needs. Comfy saloons and roomy estates are ideal for solo or family travel, whilst if you want to enjoy the beauty of an Atlantic sunset as you cruise the coastal roads you can book a sports car or convertible. 4x4s are also an option for anyone wanting to explore the island's winding mountain roads, or for those with sports equipment to transport between sites. Because customer satisfaction is important to us, we also offer a host of extras from which you can select to create just the right hire package for you. Book a Sat Nav if you want help finding your way around or if you are travelling with children you can request a child seat is fitted. Our range of insurance deals include unlimited mileage, which is ideal if you plan to tour the island, adding an additional driver or damage waivers. You can book online, by phone, or by downloading our Sixt App, which gives you complete flexibility to book rental cars while on the go.
Why choose Sixt for your car hire in Tenerife?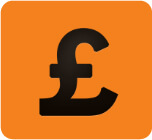 At Sixt, cheap prices don't sacrifice on quality. We always provide an excellent rental experience and vehicle, at affordable rates.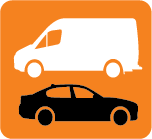 The diverse and high quality cars in our Tenerife fleet are replaced with their newest model, and are, on average, 3 months old.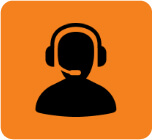 Our helpful, English-speaking staff are always on hand to answer any questions, both in the Sixt Tenerife branches or via phone.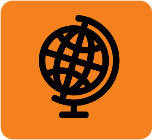 You can easily find our two large car hire branches in Tenerife - we are in the South Airport and North Airport (from 01.06).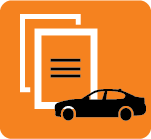 The price you book displays all, if any, additional costs, meaning there are no hidden charges or credit card fees with Sixt.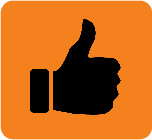 Our Sixt Tenerife branch is highly rated by our happy customers. Check out our reviews on Google Maps to find out more.
Traffic and Driving Information
With such a beautiful island and plenty of roads to explore, car hire in Tenerife is essential to appreciate all that the island has to offer. There are some local traffic issues of which you should be aware. Roads on Tenerife range from motorways to steep, winding hills, depending on your location. Traffic is often very heavy at the weekend, particularly on Sundays, as Tenerife residents love to take road trips. Here are some more additional things to remember:
Speed Limits in Spain

Motorways and Dual Carriageways
120 km/h
Roads with more than one lane in each direction
100 km/h
Ordinary Roads
90 km/h

Road Markings & Signs

Yellow Zig-Zag Marker
No Parking Allowed
Blue Line Marker
Parking is Limited
Blue diamond + White Number
Maximum Advised Speed Limit

Important Driving Rules

Age Limit
18
Alcohol Limit
0.05%
Seatbelts
Compulsory by law

Useful Spanish Translations

Toll Road
"Peaje"
Motorway
"Autovia"
Roundabouts
"Rotondas"
Speed limits are clearly displayed on all roads, but it's worth remembering that motorways have lower, as well as upper, speed limits. Motorway exit slip roads can get very busy during peak times so traffic queues form on the hard shoulder. Parking in the four island towns is plentiful, although it can be tricky to locate, so check a map before you set out. The capital, Santa Cruz, boasts cheap bus station parking, with available spaces thoughtfully lit in green. Although just ten minutes walk from the town centre, it is rarely full. Disabled spaces everywhere are plentiful, with heavy fines for improper use. Trucks transporting bananas around the island are a regular feature of Tenerife life on the roads. These trucks can be slow, although drivers are generally very considerate and they will let you pass if at all possible. If not, be prepared to travel slowly and enjoy the beautiful scenery.
Sixt Tip: Something for Everyone
Tenerife is the largest of the Canary Islands, with plenty to keep visitors busy. There are miles of sandy beaches with blue sea and white surf, together with year round sunshine and breathtaking mountain scenery. Visit vineyards and banana plantations, play golf or enjoy Spanish cuisine, including locally caught seafood in one of the many restaurants at each resort. If you are looking for a vibrant night life, most clubs and bars stay open into the early hours of the morning. Los Cristianos is the perfect choice if you prefer a quieter holiday and with its 'access for all' policy, it is also ideal for disabled visitors.
Sightseeing Destinations
Dominating the centre of the island, the ten mile wide volcano crater at the Teide National Park is an essential trip when you visit Tenerife. You can enjoy a breath-taking cable car ride above the crater floor, taking in panoramic views over many of the islands that form the Canaries archipelago.
Distance to Teide National Park
From our South Airport branch: 38 miles, about 50 minutes
There are plenty of thrills on offer for the whole family at Siam Park, a Thai themed water park where you can relax as you enjoy lazy rubber dinghy rides or steel your nerves for some white knuckle slides, including the Tower of Power with a near 90 foot drop.
Distance to Siam Park
From our South Airport branch: 10 miles, about 20 minutes by motorway
Nearly thirty different species of whale live in, or migrate to, the warm waters of Tenerife. You can watch these majestic mammals in their native habitat - they are so plentiful that a boat trip from Los Cristianos is almost certain to result in positive sightings.
Distance to Los Cristianos
From our South Airport branch:10 miles, about 20 minutes

Business Destinations
Although Tenerife is known as a tourist destination, with much of its economy derived from its service industry, the island is also home to the CEPSA oil refinery, situated in the capital Santa Cruz. The position is ideal from which to distribute products to Europe and Africa. The company is particularly concerned with protecting the island environment.
Distance to the Santa Cruz refinery
From our South Airport branch: 40 miles, about 50 minutes
The island's port is also very busy, not just for cruises, but also for commercial shipping lines serving Europe, Africa and America. As a border inspection post for the European Union, it has a significant role in the import trade.
Distance to Santa Cruz port
From our South Airport branch: 38 miles, about 50 minutes

Rental FAQs
Below are the quick answers to some of our most frequently asked questions. Please be reminded that every country has slightly different rules and regulations, so for the most specific and detailed information pertaining to your desired rental please visit rental information for more information.
Can I hire a certain car model? If I'm not happy with my vehicle can I change it?
Do I have to pay a security deposit?
Which documents are needed to pick up the rental car?
What do the various insurance options cover?
Can I rent the car at one place and drop it off at another station?
Can I change my booking and do I have to pay a cancellation fee?
Does Sixt deliver rental cars?
Can I cross borders with my rental car?
What is Sixt's refuelling policy?

Other languages

Location de voiture à Ténérife