Click on the individual location tabs of the drop-down menu to find useful information about each office, including opening times, addresses and the types of vehicle available at each branch. Our aim is to provide stress-free car rental in Birmingham, so you can also find specific rental details, such as whether 24 hour collection or drop off is offered at our different locations. Please be aware when booking a rental vehicle with us that is it only the class of vehicle which is guaranteed, not a specific make or model.
Sixt Services in Birmingham
We are proud to offer a range of premium rental vehicles at affordable prices. There are comfortable saloons, hatchbacks and roomy estates, which are ideal for family or solo travel. For anyone who loves a dynamic drive, sports cars and convertibles are available for hire, while a 4x4 might be your choice if you enjoy exploring rugged country roads. Travelling as part of a group? No problem, simply book one of our minibuses. If you are an exhibitor who needs to get equipment to the NEC, if you are planning to move house, or if you need to install a student in Birmingham for a few years, we can help with truck and van rentals.
We also pride ourselves on excellent customer service, so when you hire a vehicle from us you create a personalised rental package that meets your travel requirements. Upgrade your insurance by selecting from damage waivers, adding an additional driver or requesting unlimited mileage packages. We can also offer low-cost cover for under 25s, which could be ideal for students. Book a Sat Nav to help you find your way around, or request a child seat if you are travelling with a little one. You can book your rental online or by phone, and for busy people who need to hire a car on the go, the SixtApp is available to offer you complete flexibility.
Why choose Sixt for your car hire in Birmingham?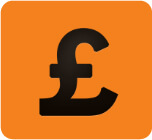 At Sixt, our cheap prices doesn't mean you're getting a bad deal. We ensure you have a premium rental experience everytime and everywhere you rent.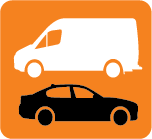 Our top quality Birmingham fleet of diverse vehicles to rent from top brands are regularly serviced and replaced with their newest model.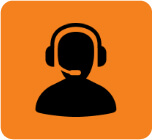 Our staff are there for you, and will always be on hand to answer any questions, either in your nearby Sixt branch or via phone.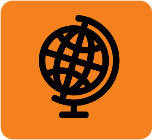 You can find our large car hire branches at Birmingham Airport, within the city centre and all across the UK, Europe and Worldwide.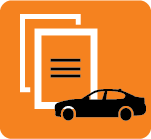 With Sixt, the price you select displays additional costs, if any, meaning there are no hidden charges or credit card fees.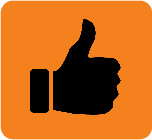 Our Branches branches are highly rated by our happy customers. Check us out on Google Maps to find out more.
Traffic Information
They say that all roads lead to Birmingham: it is the UK's second biggest city and also the hub from which many of the national motorways radiate. As a result, the city is easy to reach, but traffic can be heavy. Regular traffic updates are available online via services such as RAC. Speed restrictions on motorways aim to control traffic flow around the city's orbital motorway during busy periods.
The area also has England's only toll motorway, the M6, which is ideal for anyone travelling north from Birmingham, as less congestion means a faster journey. With 25,000 spaces, city centre parking is readily available, although this is much in demand at the weekend. For anyone who prefers not to drive into the city, three Park and Ride centres are available with regular transport into the centre. For more information on toll roads in Birmingham and the UK, visit our toll road guide.
Sixt Tips
Located in the very heart of England, Birmingham has a proud industrial heritage, but it is also now a vibrant, cosmopolitan city. Boasting two world class universities, an international cricket ground at Edgbaston, two football teams and the National Exhibition Centre, Birmingham is a busy international hub for sport, business, industry and education. With convenient links to the country's arterial motorway network, it is also an ideal city from which to tour all areas of the UK. For night owls, Birmingham offers a dusk till dawn nightlife, including theatres, comedy clubs and half a mile of pubs and bars on Broad Street.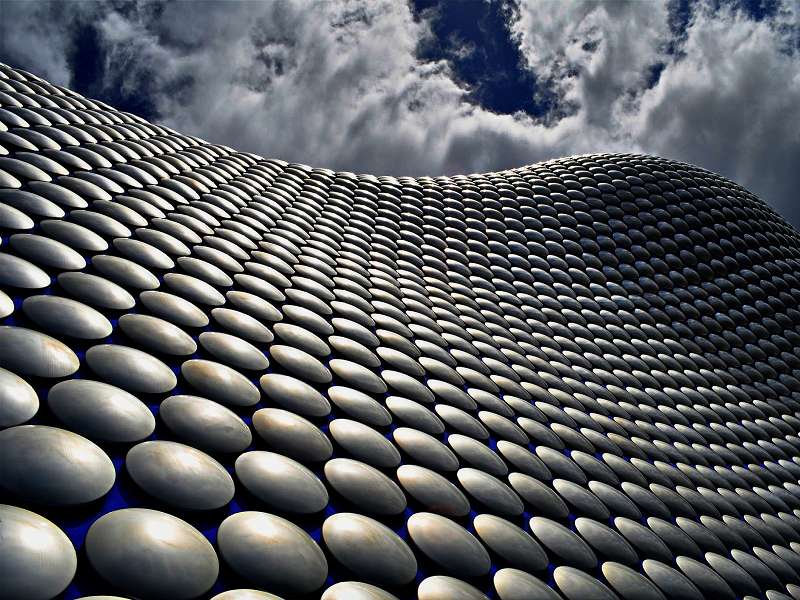 Sightseeing Destinations
Car hire in Birmingham gives you a great opportunity to explore an area rich in heritage and family entertainment. For those who love history, Warwick Castle is a beautiful old castle which promises fun for the whole family. Just a short drive south of Birmingham, it is the perfect spot for a weekend of medieval glamping.
Distances to Warwick Castle
From our Birmingham city centre branch: 28 miles, about 50 minutes
From Birmingham Longbridge: 25 miles, about 30 minutes
Birmingham is the home to Cadbury chocolate, so chocoholics of all ages can spend several happy hours visiting Cadbury World, to play in chocolate rain or enjoy a cup of liquid Cadbury Dairy Milk. As one of the UK's most popular family attractions, it promises a day of fun and indulgence.
Distances to Cadbury World
From our Birmingham city centre branch: 5 miles, about 20 minutes
From Birmingham Longbridge: 4 miles, about 15 minutes
No visit to the area would be complete without a trip to Stratford-upon-Avon, home to England's greatest playwright, William Shakespeare. Absorb the atmosphere of the Tudor town as you visit his birthplace, the school which he attended, and Ann Hathaway's Cottage, his wife's family home. End the day by taking in a production at the world famous theatre which is home to the Royal Shakespeare Company.
Distances to Stratford-upon-Avon
From our Birmingham city centre branch: 30 miles, about 45 minutes
From Birmingham Longbridge: 26 miles, about 35 minutes

Business Destinations
Birmingham enjoys a high business profile, both with UK companies and internationally. The Longbridge car plant has produced Austin, British Leyland and MG Rover cars and it is now also seen as the home of motoring innovation. The National Exhibition Centre, easily accessible from all motorways, hosts regular trade and business fairs and with 16,500 spaces, parking for rental cars is never a problem.
Distances to Longbridge
From our Birmingham city centre branch: 24 miles, about 35 minutes
From Birmingham Airport: 20 miles, about 30 minutes
Distances to the National Exhibition Centre
From our Birmingham city centre branch: 8 miles, about 15 minutes
From Birmingham Longbridge: 18 miles, about 25 minutes

Rental FAQs
Below are the quick answers to some of our most frequently asked questions. If you cannot find an answer to your question below or require more details, please visit our car hire FAQs.
What is included in the hire charge?
Can I hire a certain car model? If I'm not happy with my vehicle can I change it?
Do I have to pay a security deposit?
Which documents are needed to pick up the rental car?
What do the various insurance options cover?
Can I rent the car at one place and drop it off at another station?
Can I change my booking and do I have to pay a cancellation fee?
Does Sixt deliver rental cars?
Can I cross borders with my rental car?
What is Sixt's refuelling policy?

Additional Sixt Services in Birmingham