Our branch details menu above gives you all the information you need about our opening hours and fleet along with the exact address of the office while the grey tab on the right-hand side of the page has a map pinpointing our exact location in the city. Read on for more information about Sixt's rental services, tips on driving in and around Cambridge and what to see during your time here.
Sixt Services in Cambridge
Our car hire in Cambridge branch offers a premium fleet of hatchbacks, saloons and estate cars designed to fit every budget and party size. Compact economy cars are ideal for couples exploring the historic streets of the city while larger estates and 4x4s are perfect for family holidays. Cambridge is full of stunning wedding venues so let us help make your special day perfect with our selection of luxury, self-drive wedding vehicles. If you have business or exhibition materials to transport in the city or are moving home or university lodgings why not choose one of our useful and spacious vans?
Our rental cars are all supplied by well-known names such as BMW, Mercedes-Benz, Jaguar and Audi. When you make your rental vehicle reservation enhance your driving experience in Cambridge by selecting extras from our attractive and affordable range. Navigate city streets with a Sat Nav while younger family members are kept safe in our child seats. Look out for the special deals we offer on additional drivers, unlimited mileage and extra insurance options. We are always happy to welcome younger drivers under 25 and offer a generous student discount of up to 10%.
Why choose Sixt for your car hire in Cambridge?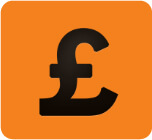 At Sixt we pride ourselves on having affordable deals for a high quality and stress-free rental experience over the full duration.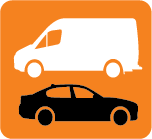 No matter if you rent economy or luxury, our hire cars in Cambridge are clean, regularly serviced and replaced with their newest version.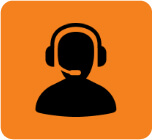 Our highly professional and friendly staff are ready to cater to your needs, whether in-branch, online or via phone.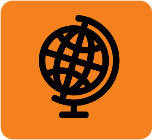 Our Cambridge Chesterton branch is easy to locate on Elizabeth Way, and is easily reachable by car or public transport.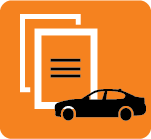 Don't worry! The price you book today is the price you pay. Any additional costs will be made clear in your reservation.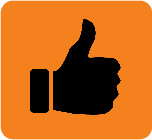 Our Cambridge branch comes highly rated by our satsified customers. Check us out on Google Maps to find out more.
Traffic Information
Our car rental in Cambridge branch is centrally located on Elizabeth Way in the Chesterton area of the city. It is just a short bus drive away from Cambridge Train Station.
Cambridge lies 50 miles north of London and is well connected by road to the main cities and towns of East Anglia such as Norwich, Ely and Newmarket. The historic areas of Cambridge are mainly pedestrianised and the city council discourages car use in the city centre through a system of rising bollards operated by transponders on permitted vehicles. Our expert office staff can advise you about driving in the city when you collect your vehicle.
Parking charges in the heart of the city are high but most of the tourist sights can be visited on foot. Five large multistory car parks are located across the city all with 24-hour parking and within easy reach of Cambridge attractions.
Sixt Tip: Cambridge's Stunning Medieval Architecture
Most visitors to Cambridge are drawn by the university buildings with their varied architecture and serene surroundings. King's College Chapel towers gracefully above the city and has a worldwide reputation for its choir while Queen's College boasts the stunning Old Hall that dates from the medieval period. Jesus and Pembroke Colleges are known for their beautiful gardens while Clare College can be reached across the oldest river bridge in Cambridge. Visit the city's tourist office to collect self-guided walking maps of the colleges or join one of the many excellent Cambridge walking tours that are available.
Sightseeing Destinations
Continue the historic theme of your visit with a day trip to Grantchester and enjoy an afternoon tea in The Orchard before taking a swim in Byron's Pool. You will be in good company at The Orchard as this riverside teahouse was a favourite spot of Rupert Brookes, E. M. Forster and Virginia Woolf.
Distances to Grantchester
From our Cambridge branch: 3.5 miles, about 15 minutes
The whole family will enjoy a fun day out at Linton Zoo. Known for its conservation efforts this small zoo is full of rare and exotic animals, birds and reptiles as well as having beautiful gardens and an exciting children's play area.
Distances to Linton Zoo
From our Cambridge branch: 12 miles, about 30 minutes
The nearby market town of Saffron Walden is the perfect place for buying artisan food products for your holiday lunches while children can have fun getting lost in Europe's largest turf maze. Before you head back to Cambridge take a tour of the nearby Audley End House.
Distances to Saffron Walden
From our Cambridge branch: 17 miles, about 30 minutes
Business Destinations
Cambridge was for many centuries an important trading post on the route to London, a route that made an important contribution to the city's economy alongside the university. Today the main economic sectors of Cambridge are information technology, pharmaceuticals, bioscience research and development, engineering and tourism. Most of the university colleges offer conference facilities but the Homerton Conference Centre is one of the most important. This Victorian building with its beautiful gardens hosts everything from weddings and exhibitions to seminars and trade fairs.
Distances to the Homerton Conference Centre
From our Cambridge branch: 2 miles, about 15 minutes
Rental FAQs
Below are the quick answers to some of our most frequently asked questions. If you cannot find an answer to your question below or require more details, please visit our car hire FAQs.
What is included in the hire charge?
Can I hire a certain car model? If I'm not happy with my vehicle can I change it?
Do I have to pay a security deposit?
Which documents are needed to pick up the rental car?
What do the various insurance options cover?
Can I rent the car at one place and drop it off at another station?
Can I change my booking and do I have to pay a cancellation fee?
Does Sixt deliver rental cars?
Can I cross borders with my rental car?
What is Sixt's refuelling policy?