To find your most convenient car hire branch in London for your visit simply click on the second tab of our menu to open a map with a useful overview of all of our rental vehicle locations. Browse our affordable rates now online or read more about our services and driving recommendations below.
Sixt Services in London
Our rental fleet in London contains a full and diverse range of vehicles, including hatchbacks, estates, 4x4s, luxury cars and people carriers. We also offer vans and trucks, which are ideal for transporting materials or for a stress-free home move in the city. Enjoy the attractions of London or head out to the countryside in a luxurious sports car or convertible from premium brands that include BMW, Audi, Mercedes-Benz and Jaguar. Whether you're travelling alone, as a couple or with your family, we will have something perfect for your trip no matter your budget.
Should you need to tailor your vehicle to your needs, our attractive range of extras and add-ons are sure to add convenience to your driving experience in the city. Navigate London's A to Z of busy streets or tackle the motorways in confidence with a Sat Nav while child seats and further insurance options keep your whole party at ease. Exploring as far as you like is easy with additional drivers on your contract and unlimited mileage packages. We are also always happy to offer a rental vehicle to younger drivers under 25 and include student discount to NUS card holders.
Why choose Sixt for your car hire in London?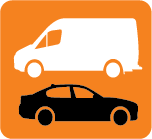 Our premium London fleet of diverse rental vehicles from top brands are regularly serviced and replaced with their newest model.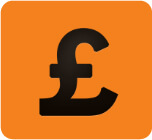 At Sixt, cheap prices don't sacrifice quality. We provide you with an excellent rental experience from start to finish for a low cost.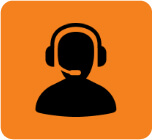 Our friendly, helpful staff are always on hand to answer any questions, either in your local London branch nearby or via phone.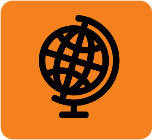 You can find our large car hire branches in all major airports, train stations and London boroughs, so we are always close by.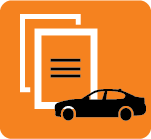 With Sixt, the price you book displays any additional costs, meaning there are no hidden charges or credit card fees.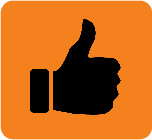 Our London branches are highly rated by our happy customers. Check us out on Google Maps to find out more.
Traffic Information
National and international flights land at London's Heathrow, Gatwick, Luton and Stansted Airports, all of which are located between 20 and 40 miles out of town and have fast motorway links into the city. London has its own traffic restrictions, one-way systems and roadworks, navigating these can be made easier with a Sat Nav system that guides you on less congested routes. Transport for London have a Live Traffic Feed which can provide you with quick updates so you to plan your drive accordingly.
Don't risk a street parking fine with your car hire in London but choose from multi-storey and underground parking available across the city and its districts. Please be aware that London operates both a congestion charge and a low emission zone within the centre. Our branch advisors are happy to provide information on both issues.
Always be extra cautious when driving and parking in London, as there are many pedestrians, buses and cyclists which you can come across unexpectedly. The city itself covers a huge area and is bordered in many places by the M25 motorway which grants you easy access to the rest of the UK.
Sixt Tip: Panoramic Views Across London's Skyline
The very fact that London is so varied and cosmopolitan is what makes it so unique. As Samuel Johnson famously said, "When a man is tired of London he is tired of life". But enjoying London's variety can be tough on your budget. Make the most of your car hire by driving to Hampstead and taking a walk to the top of Parliament Hill or enjoy the history of Greenwich Park. Both provide excellent panoramic views across the city, without the high cost of visiting the Shard.

Sightseeing Destinations
It would take more than one trip to enjoy all that London has to offer but try and find some time with your hire a car to venture out of the city. Windsor is a must on any tourist itinerary. Windsor Castle is one of the Queen's official residences and the largest occupied castle in Europe. Tour its stately rooms and intriguing museums before taking a stroll around the town and crossing the Thames to visit Eton College. Eton High Street with its medieval buildings is the ideal place for souvenir shopping.
Distances to Windsor
From Marble Arch: 25 miles, about 60 minutes
From London Victoria Station: 22 miles, about 60 minutes
From Heathrow Airport: 12 miles, about 20 minutes
Nowhere in the United Kingdom is far from the sea and the fun of Brighton is an easy drive south from London. Enjoy a day by the sea, tucking into tasty fish and chips on the Victorian Palace Pier and take a tour of the Brighton Pavilion. This oriental fantasy of a palace was built as a holiday home by the Prince Regent.
Distances to Brighton
From Marble Arch: 70 miles, about 90 minutes
From London Victoria Station: 65 miles, about 90 minutes
From Gatwick Airport: 28 miles, about 40 minutes
Much closer than Brighton but ideal if you want to escape from the bustle of London is the tranquillity of Richmond Park. Once part of royal hunting grounds that surrounded the city, the park is now a much-loved recreational area. Home to the Royal Ballet School and a large herd of deer it is popular with walkers, runners and cyclists.
Distances to Richmond Park
From Marble Arch: 8.3 miles, about 30 minutes
From London Victoria Station: 6.6 miles, about 30 minutes
From Heathrow Airport: 17.6 miles, about 40 minutes
Business Destinations
London is an important destination for business travellers. It is home to Britain's fashion and banking industries while company headquarters and business offices are spread across the capital. London Docklands is an important business destination and home to the world-class ExCel exhibition centre. Other exhibition centres can be found at Olympia and Earl's Court.
Distances to ExCel London
From London Stansted: 36 miles, about 50 minutes
From Victoria Station: 10 miles, about 45 minutes
Distances to London Olympia
From London Heathrow: 12 miles, about 20 minutes
From Kings Cross: 7 miles, about 25 minutes
Rental FAQs
You can find our FAQ pages here.
London Congestion zone:
Please note, every vehicle entering the Congestion zone must pay a £11.50 daily charge. This charge will not be covered by Sixt - but our friendly staff in branch can let you know how to pay.
Additional Sixt Services in London
from £22 a day*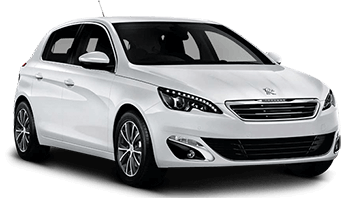 from £28 a day*